Heat-reflecting material insulation
Discover all the heat-reflecting material insulation product applications and the related products
Roof insulation from the outside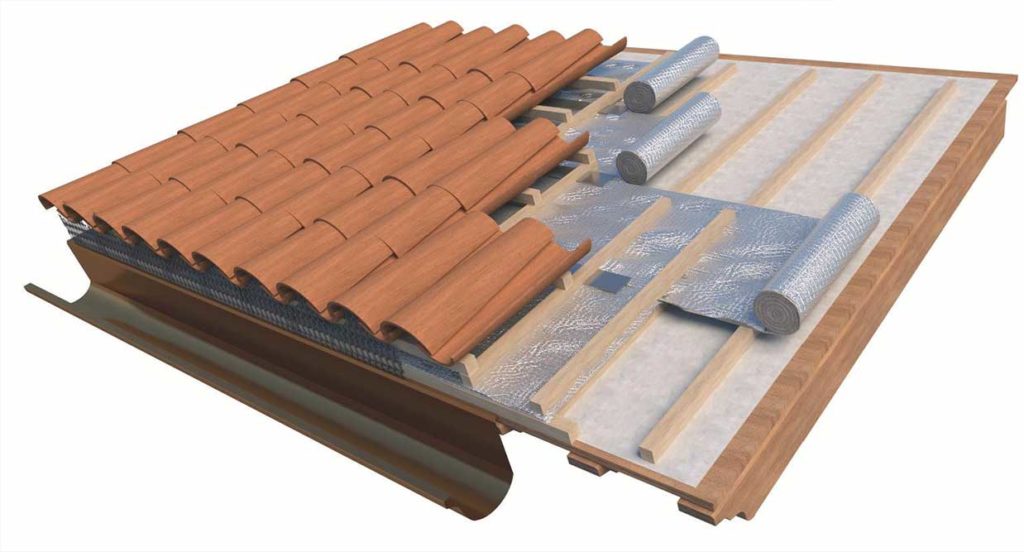 With its combined reflection and aeration functions, the reduced thickness of the insulating material, and the quick and easy installation, Thermo Reflex offers the best thermal insulation results for new builds as well as renovations.
Loft and attic insulation from the inside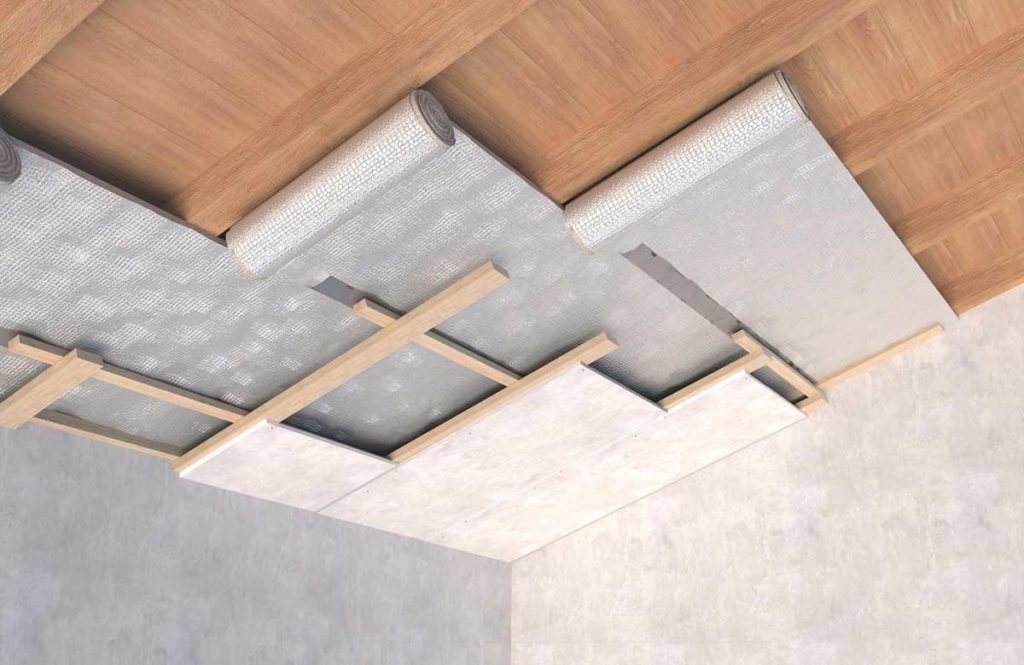 When installed on the inside of the roof, Thermo Reflex guarantees quick and long-lasting improvement of the living comfort inside habitable attics and lofts, fresh in the summer, by preventing the penetration of heat from the roof, warmer in the winter, by avoiding the dispersion of the heat inside the building. Thermo Reflex can be installed very easily, without masonry works or removal of shingles or pantiles: simply staple the sheets along the exposed beams or appropriate battens. It can then be covered with plasterboard or wooden panelling, making sure to leave a small air gap, which will further improve the insulating power of Thermo Reflex.
Insulation of non-habitable lofts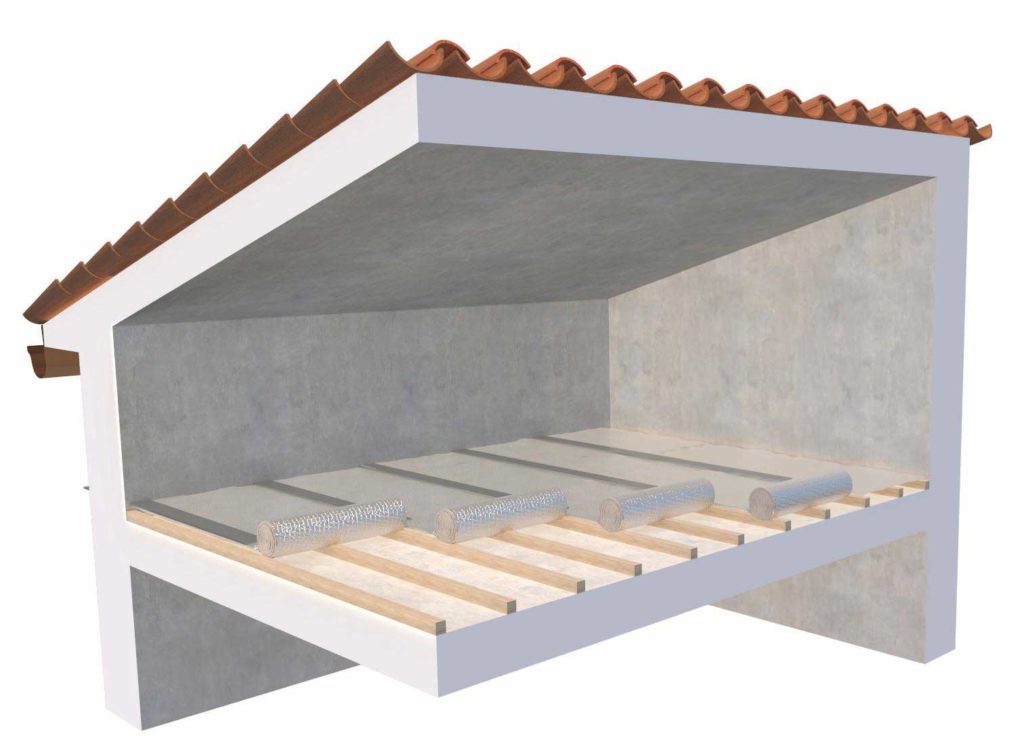 In case of construction or restoration of buildings with non-habitable lofts, with Thermo Reflex it will be possible to improve the energy performance levels with very limited expense. It will simply be a matter of creating a 2 cm air chamber by attaching spacing battens to the ceiling, and then stapling the Thermo Reflex sheets to the same, making sure to seal any joints using the appropriate Thermo Reflex Tape.
Insulation of walls from the inside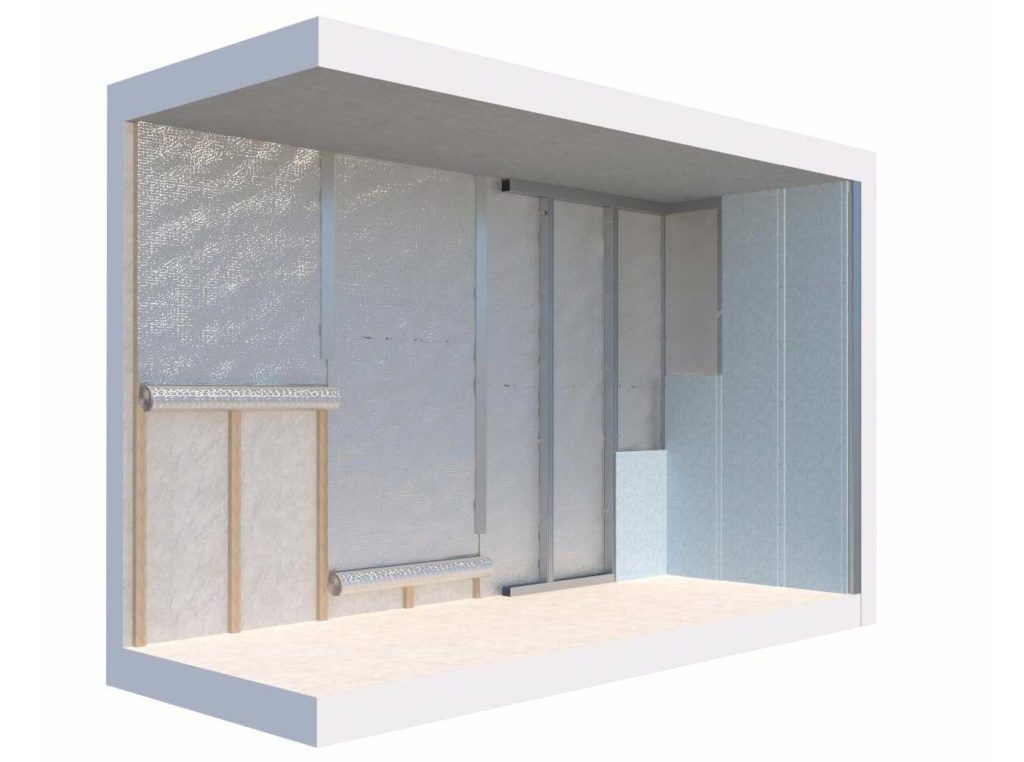 With Thermo Reflex it is possible to efficiently insulate the perimeter walls of the building from the inside, therefore ensuring great insulation performance and avoiding complex and expensive works on the external wall insulation. In addition to the insulating properties of Thermo Reflex, which keeps heat out in the hot season and limits the dispersion of internal heat during the colder months, this solution offers many advantages in terms of ease and cost of installation, as it only requires spacing battens to be installed on the walls, to which the sheets will be stapled, paying attention to seal any joints using the Thermo Reflex Tape. The wall can then be finished with plasterboard or wood panelling, making sure to leave a small air gap of approximately 2 cm in between.
Contact Tegola Canadese. We will reply as soon as possible.
Subscribe to the newsletter
Exclusive news on products, techniques and materials.