Tefond Pro
Living comfort in basement rooms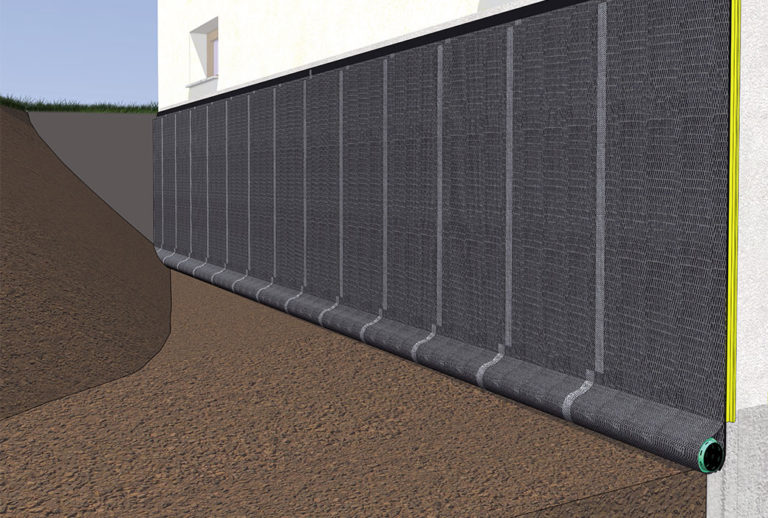 TEFOND PRO is the complete solution for the protection and insulation of earth retaining foundation walls: it features a TEGOTHERM XPS insulating component and a draining component with a thickness of 10 mm, and special draining geotextile. It's easy and quick to install, providing proper insulation of underground walls.
Foundation insulation: Tefond Pro ensures
Tefond Pro has been manufactured in sizes designed to protect and insulate the full height of the earth-retaining wall with a single panel, without any horizontal joints.
Installation is quick and easy, with a technically perfect end result.
Tefond Pro has an appropriate system that protects the drainage pipe from possible soil infiltration.
Thanks to the high performance thermal insulation and the elimination of mould and bad smells caused by the humidity that forms on uninsulated and unventilated earth-retaining walls, with Tefond Pro basement rooms can be efficiently upgraded.
Tefond Pro significantly improves the living comfort and well-being of basement rooms.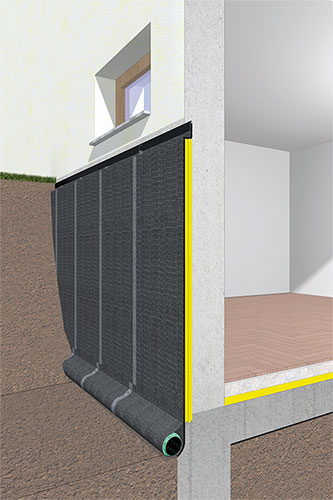 Tefond PRO is a prefabricated board ready for use
Composition of the Tefond PRO board

1- XPS extruded smooth skin polystyrene board, thickness 50 mm, λd=0.034 W/mK and RD=1.45 m2K/W, with extremely good insulating properties, high compression strength, negligible water absorption and dimensional stability in all temperature and humidity conditions. The boards have male-female rebated edges for perfect interlocking. On the side touching the wall, these boards feature grooves running vertically to allow for the ventilation of underground walls even on the outward-facing side, thus eliminating moisture and condensation.
2. Small HDPE dimpled membrane with 10 mm draining thickness offering a vertical drainage capacity of 3.5 l/m.s; the draining layer has high compression strength (400 kPa) and is coupled with technical geotextile that allows the flow of water but prevents the passage of soil. The dimpled membrane with geotextile protrudes vertically in relation to the XPS board:
3. at the top by 15 cm to facilitate top sealing using the TEFOND PROFILE, or for joining with the building external wall insulation;
4. at the bottom by 20 cm, to wrap and protect the drainage pipe.
5. At the base of TEOFOND PRO is a further drainage geotextile to wrap the drainage pipe, preventing it from clogging over time.
A complete insulation and drainage system that ensures living comfort in basement rooms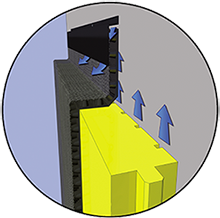 Ventilation of underground walls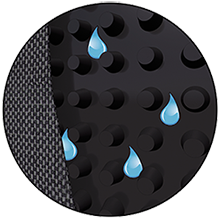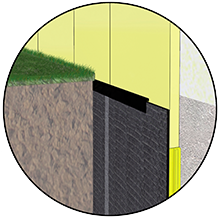 Integration with the building insulation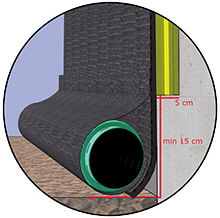 Efficient water drain system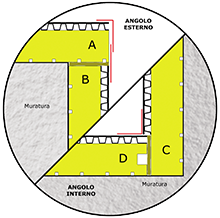 Contact Tegola Canadese. We will reply as soon as possible.
Subscribe to the newsletter
Exclusive news on products, techniques and materials.