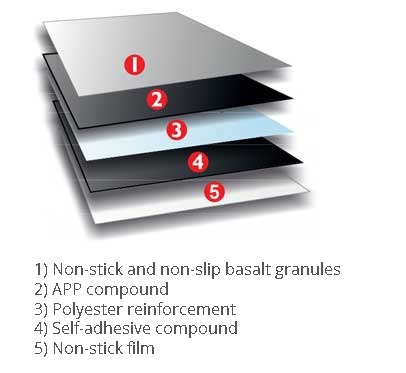 STARTBAR SA is a self-adhesive dual compound membrane with APP-modified bitumen impregnated polyester reinforcement and basalt granule surface finish. STARTBAR SA is a temporary roof protection.
It's applied parallel to the gutter, overlapping the sheets by at least 7 cm at the selvedge and removing the bottom protective film.
Contact Tegola Canadese. We will reply as soon as possible.
Subscribe to the newsletter
Exclusive news on products, techniques and materials.