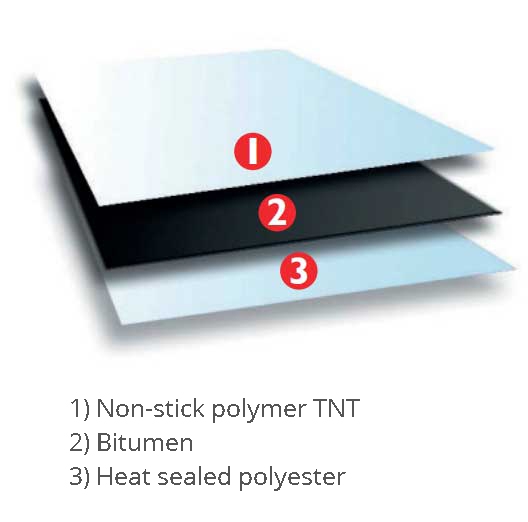 Self-adhesive membrane with SBS modified bitumen impregnated fibreglass reinforcement. SA perfectly adheres to timber, concrete, metal sheet and insulating bases.
It's applied parallel to the gutter, overlapping the sheets by at least 10cm and removing the bottom protective film.
Contact Tegola Canadese. We will reply as soon as possible.
Subscribe to the newsletter
Exclusive news on products, techniques and materials.