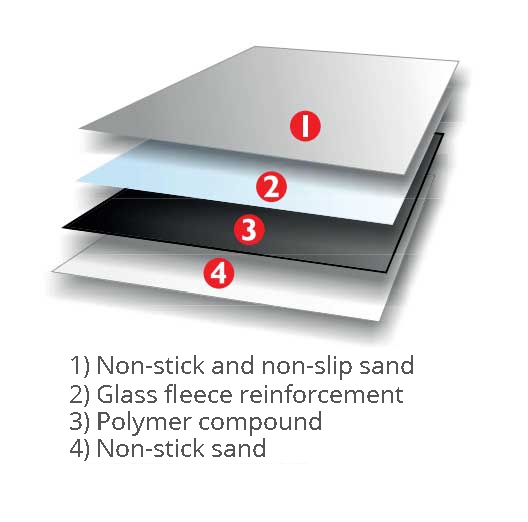 Self-adhesive membrane with polymer-modified bitumen impregnated glass fleece
coated on both sides with non-stick and non-slip sand. SAFETY Base 2 Overlap is used on sloping roofs and is a great underlay for shingles.
It's applied parallel to the gutter using nails underneath the sheet overlap. The sheets are then glued with Bitustick applied on the nail line of the bottom sheet.
Contact Tegola Canadese. We will reply as soon as possible.
Subscribe to the newsletter
Exclusive news on products, techniques and materials.