Alubar
Total vapour barrier
ALUBAR is a membrane consisting of an aluminium film coupled on one side with a polyester layer and on the other with a layer of high density polyethylene (HDPE)

The membrane that stops vapour
ALUBAR is particularly resistant to tears and punctures and efficiently stops the vapour flow.
The ALUBAR membrane is a must for "warm roofs" (unventilated roofs). In this situation, ALUBAR prevents vapour from reaching the insulating material, where it would cause condensation that would quickly damage the whole roof.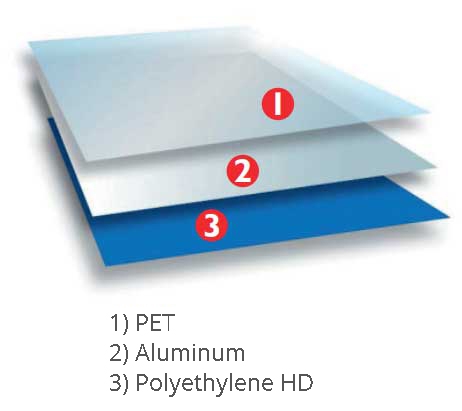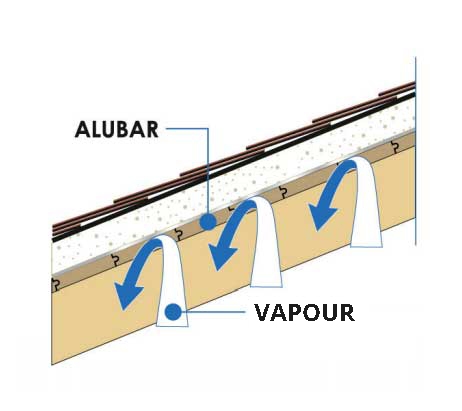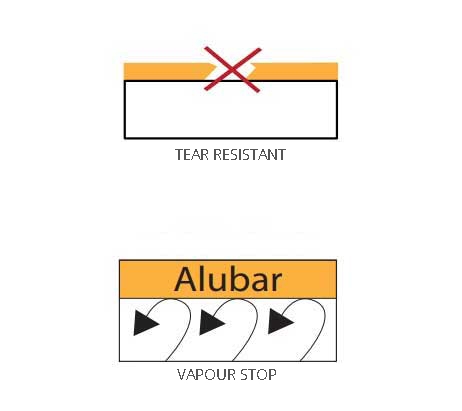 It has high tear resistance. ALUBAR also constitutes a technical solution for roofing buildings with high internal moisture concentration, such as swimming pools, restaurants, canteens, etc. where using ALUBAR prevents excessive vapour flow through the insulation – especially of the fibrous variety – which would compromise its proper functioning.
When using ALUBAR, the insulating material must be sized in such a way that even in the worst temperature and humidity situations the dew point is on the outside of the vapour barrier. Insufficient thermal insulation could cause condensation on the inside of ALUBAR, with dripping inside the rooms.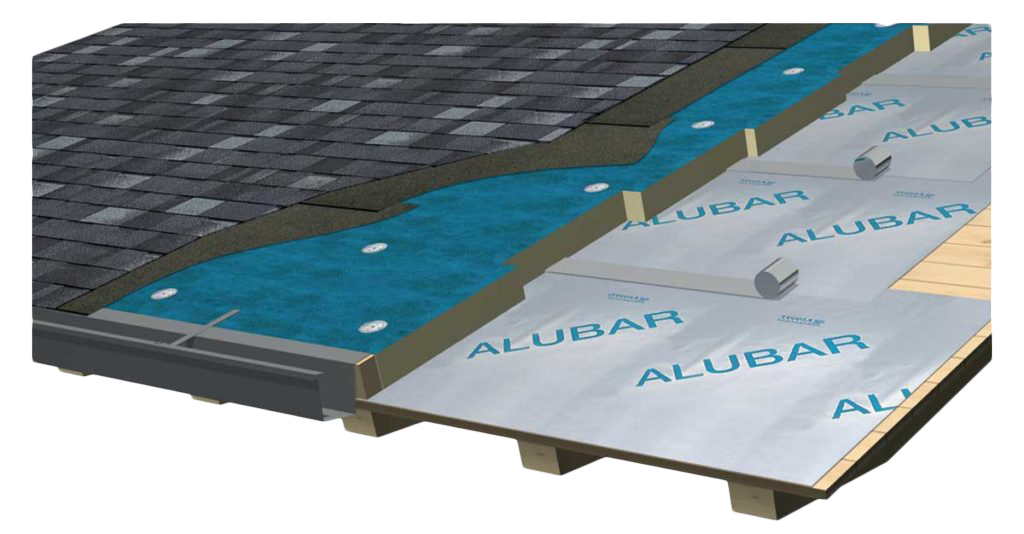 ALUBAR is applied parallel to the gutter, with a 10 cm overlap of the sheets. Overlaps must be carefully sealed using the special adhesive aluminium tape (included with ALUBAR and supplied on request with ALUBAR50).
PRODUCT CHARACTERISTICS
height
150 cm
length
100 m
thickness
0.1 mm
long. resistance
75 N/5cm
transv. resistance
77 N/5cm
sD
=∞
WDD
0,04gm2 die
PRODUCT CHARACTERISTICS
height
150 cm
length
100 m
thickness
73 micron
long. resistance
55 N/5cm
transv. resistance
57 N/5cm
sD
=∞
WDD
0,032 die
Contact Tegola Canadese. We will reply as soon as possible.
Subscribe to the newsletter
Exclusive news on products, techniques and materials.