Prestige Ultimetal
Prestige Ultimetal shingles with metal finish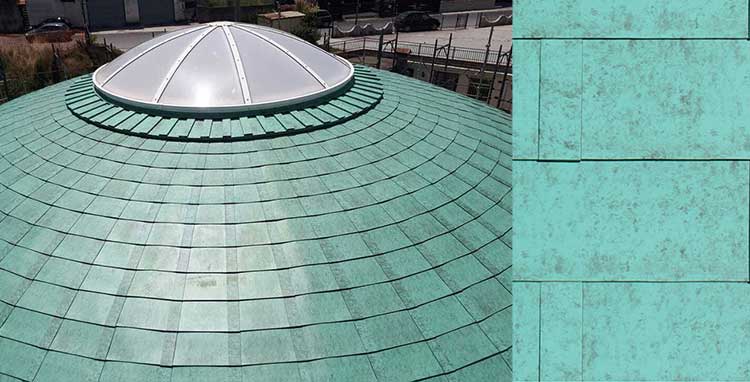 Prestige Ultimetal shingles: perfect for producing standout roofs in any country. Made from a special prepainted alloy of aluminium and special metals, with excellent oxidation and corrosion resistance – enabling them to stay as new for an impressively long time. Available in 6 colours: Slate, Natural, Bronze, Gold, Verdigris and Corten.
Heat-activated adhesive spots
Tegola Canadese has a wide range and complete range of accessories for the application of its tiles, for a perfect finishing of the details to guarantee the quality of the roof
Contact Tegola Canadese. We will reply as soon as possible.
Subscribe to the newsletter
Exclusive news on products, techniques and materials.